Mirrors
Dependable Glass Works has an inventory of framed mirrors in various sizes and can cut mirrors to size as requested. Our fabrication facility can v-groove or bevel edge mirrors for all vanities and wall mounts as requested. Our water jet cutting computer capabilities also allow us to cut mirrors into custom shapes as requested.
See samples below.
Antique
Perfect for walls, wall partitions, furniture or framed mirrors, antique mirrors are offered in a variety of finishes. Our in-house lamination specialists can work to virtually an design specifications. Unusual shapes are not a problem. Call us with your design specifications.
See samples below.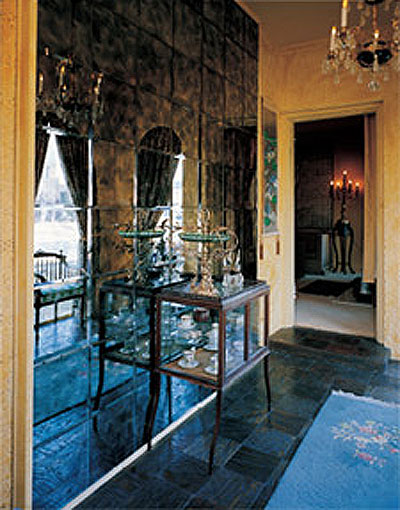 Antique Mirror Textures
ALL images are representative samples of the antique mirror textures. PLEASE NOTE: EACH SHEET OF MIRROR IS HAND MADE – VARIATIONS WILL OCCUR IN THE TEXTURES on ALL SHEETS OF ANTIQUE MIRRORS.
Click on images for larger view.